Tools for Voice Servers
Teamspeak 3 Diagnostic Tool
---
Download ts3test-0.2.5.zip (170KB)
The program requires installed Microsoft .NET Framework 4.0
This self-help diagnostic utility can be useful when you failed to connect to any Teamspeak 3 server.
Just run ts3test.exe and wait when the program is completed (about 5 minutes). After that you will see a report with possible problems and solutions (there are 15+ different cases).
It tests the latest server address that you could not connect from Teamspeak 3 Client.
A report contains all needed technical details, including TS3 logs, network traceroute and tcp/udp port check.
So if you have additional questions you can contact with your Teamspeak 3 hosting support and send a link to the report.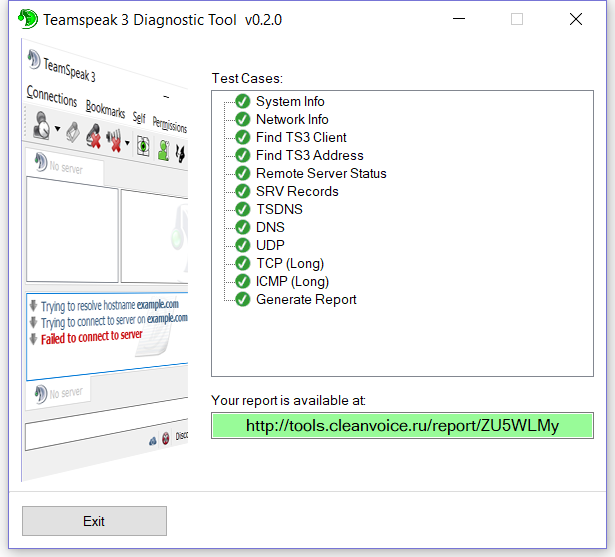 Report example: https://tools.cleanvoice.ru/report/0ASIUwj